New Driveway for Housing Development
Case Study
New Driveway for Housing Development
RB heavy duty used to create a driveway for five dwellings at a project in Winchester, Hampshire.
The basis of this project was a driveway through the RPA – this being the access granted at planning stage to the five new dwellings onsite. Our involvement didn't start until the houses where completed, it was at this point they found that their original plan to use a concrete slab set on concrete piles wouldn't work. There is a gradient across two planes where the driveway slopes up from the road, and we were able to modify out heavy duty system to accommodate this – something that wasn't achievable with the concrete option they had originally chosen. The final solution consisted of our heavy duty system, which is rated to take vehicles up to 30 ton, with stub legs set at specific angles and heights to connect to the piles and manage the gradients.
The system in this project was left as a mesh finish at the client's request, with a heel friendly mesh size and anti-slip serrations. The remaining RPA area between the system and the rest of the driveway was finished with 200mm deep geocells.
Temporary ground protection was used onsite when tracking the machine through to install the screws. These were 2100mm long to meet the high load requirement of the system and wound into the underlying chalk.
The final system allows access for vehicles up to 30 ton whilst not compromising the soil conditions around the trees while the open grid allows the natural transfer of moisture and air to continue unimpeded.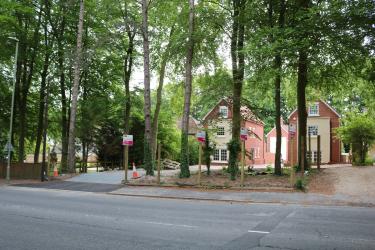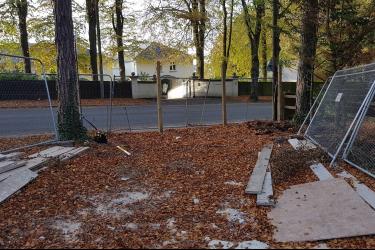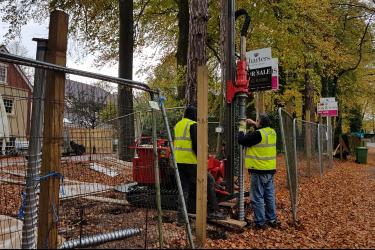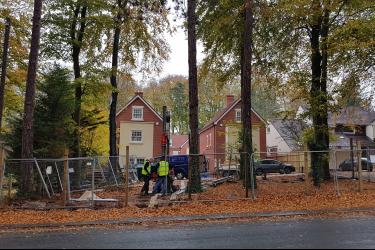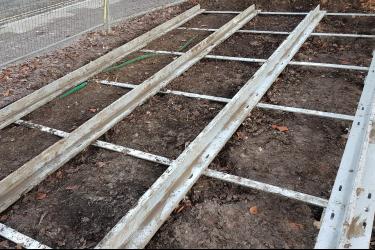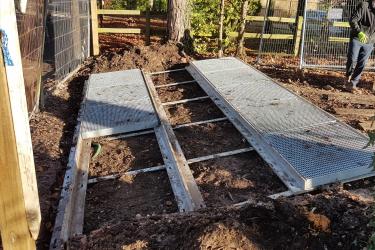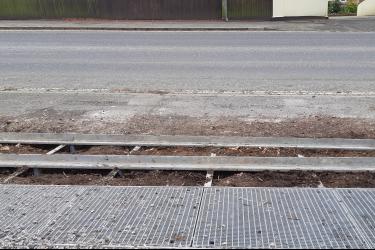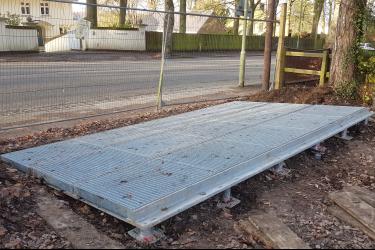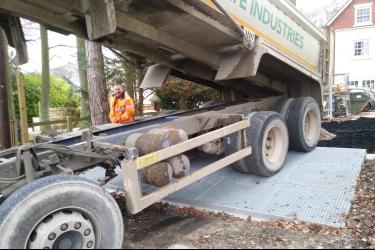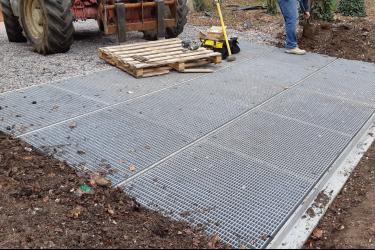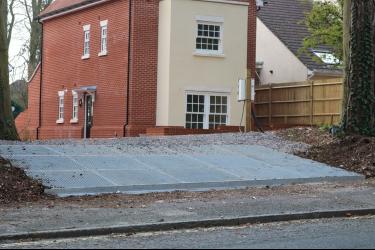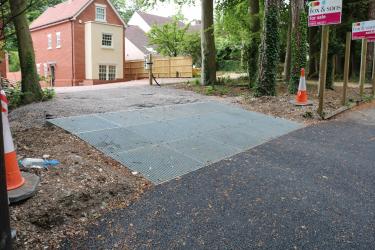 ---
Download Resources
Download a summary of this case study